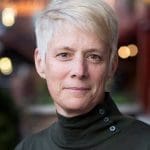 Kim Oberle's referee career spanned 22 years, culminating in her appointment to the FIFA International Panel of Referees in 2005. During her career, she refereed in domestic men's and women's professional leagues from 1997 until 2007 and was appointed to 26 international matches before she retired.
In 'retirement,' she serves the game as a U.S.S.F. National Referee Coach, as well as having served as a Professional Referee Organization (PRO) Referee Coach, and as Referee Assessor at CONCACAF U20 and U17 Women's Championships in Guatemala and Grenada.
Kim is also a member of the U.S. Soccer Referee Committee. In 2020, she was inducted into the North Carolina Soccer Hall of Fame.